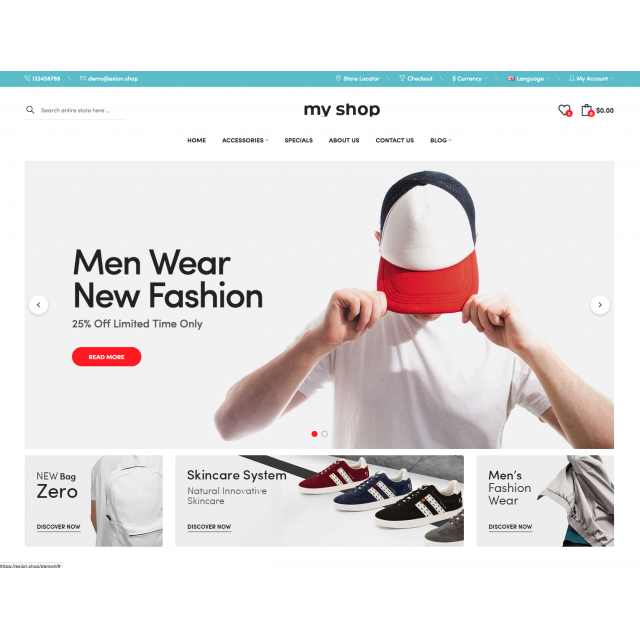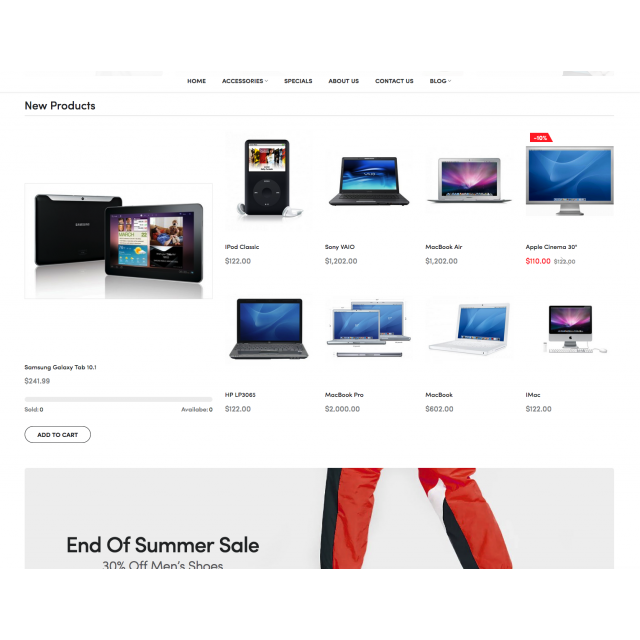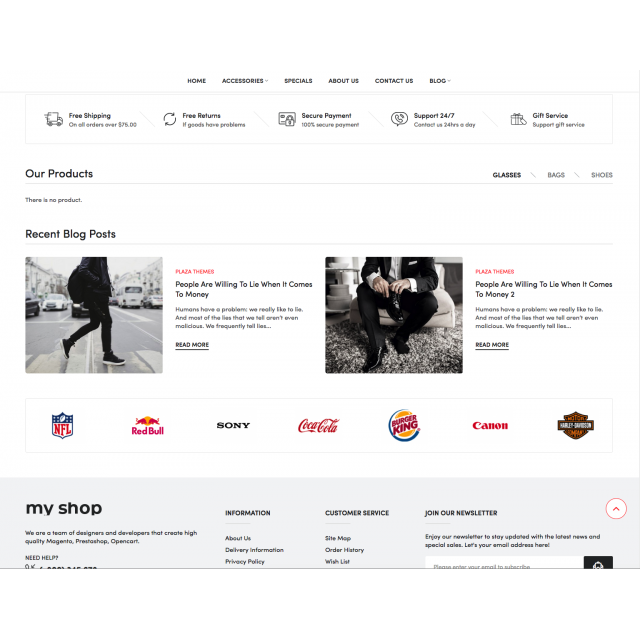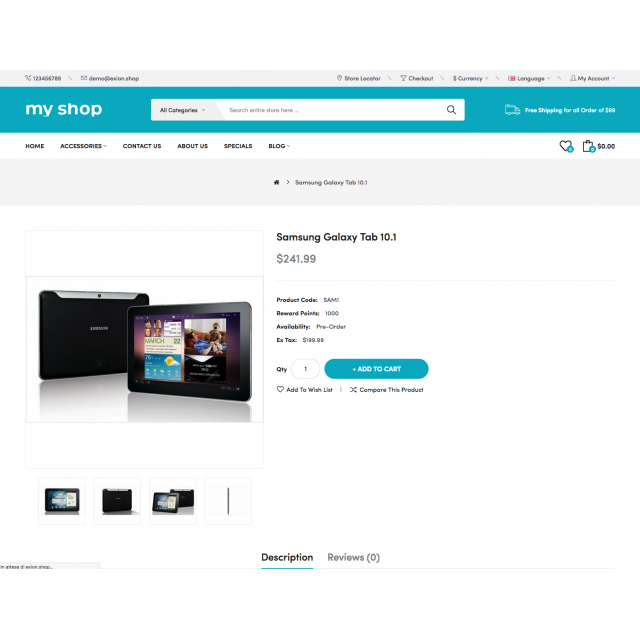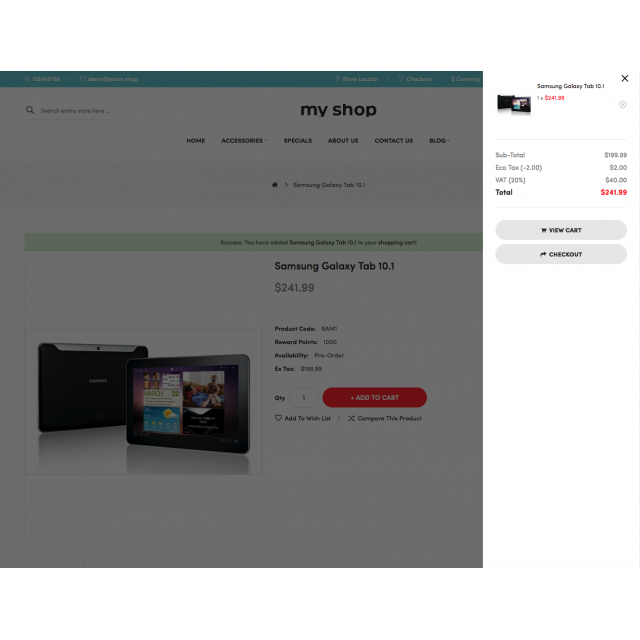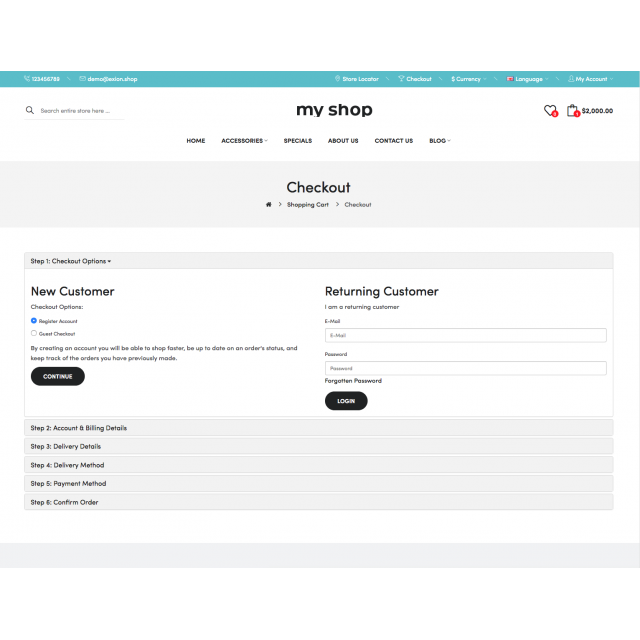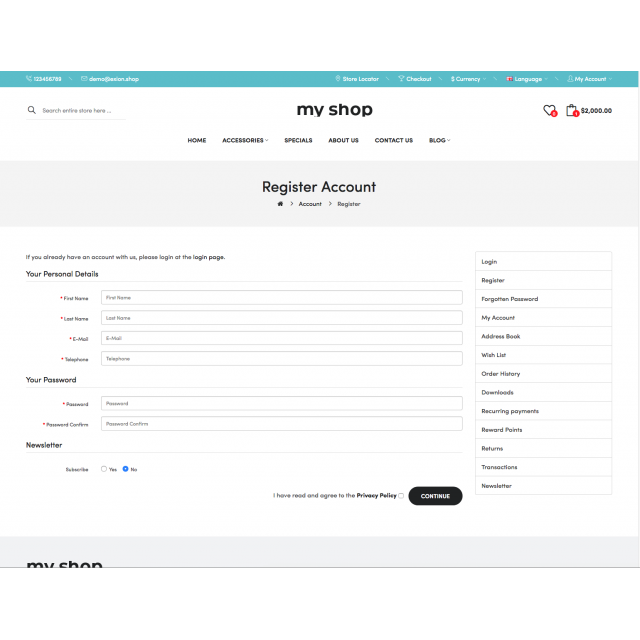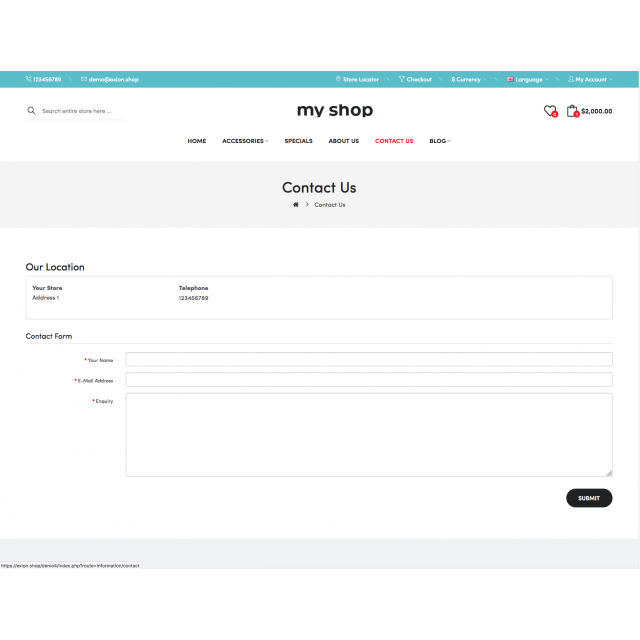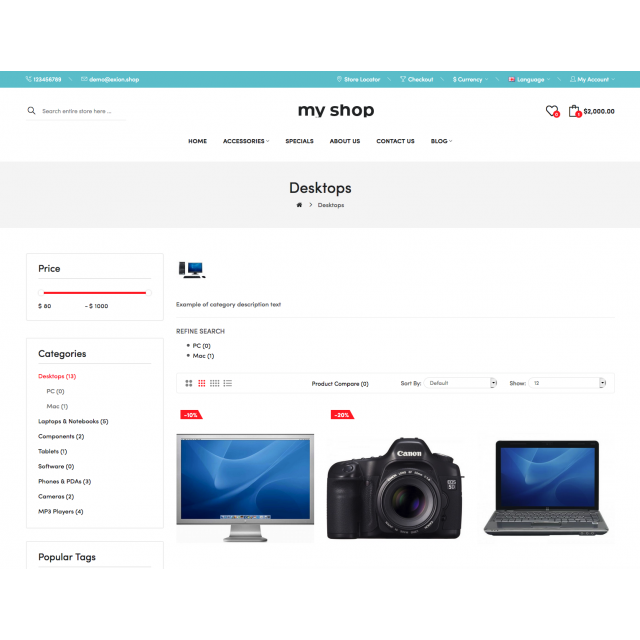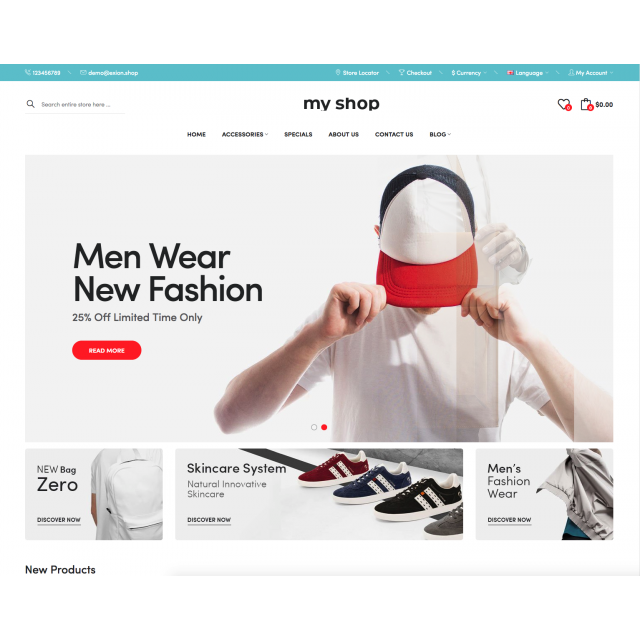 Your Online Store for Rent at CHF 69.- per month model Template 4
Description
Your Online Store for Rent at CHF 69.- per month, Template 4 template without limits, hosting included. The best solution for your trade. Minimum half-year contract (6 months), quarterly payment (3 months).
Just wait for the making of your Shop Online. In 24 hours you'll get your Online Shop ready to start inserting your products. We rent you a complete professional tool of all the main forms for online sale.

See the front demo: www.exion.shop/demo4/

See the administration demo: www.exion.shop/demo4/admin

Accesses for admin user & pass: demo / demo

WHAT INCLUDES:
License of the Software for Rent
Hosting 15 GB
Cpanel Hosting Management Panel
Online store configured with chosen template
Twint/Postfinance/Mastercard/Visa/PayPal/Bank/Cash Payment Forms
Modules included:
Shipping forms
Payment forms
Currency converter
SEO management
Customer management
Order management
Managing Shipments
Featured Product Management
Slide management
Managing menus
and much more.
Free shop online management
Unlimited category creations
Entering unlimited products
images for unlimited products and product options
Unlimited template management
Unlimited content creations
Video Help and documentation for customizing the chosen template.
PURCHASE TERMS:
Half-year contract duration
Quarterly Prepayment
Email cancellation 30 days before contract expires
The offer includes the initial customization of the template with the company logo and color scheme. Further customizations are not included in the base cost, slide image customizations, banner images, images in general, product images, but if you want our support we can make an individual offer and can be purchased separately.
We set up the E-commerce/Online Shop site with all the criteria for trading in and for Switzerland
A basic language "English and Italian". For other languages, choose the Add new language option, one-time cost.
After choosing the template, any request for a change to a different template is billed as a Web Ticket "CHF 50.- for 30 minutes".
You can take advantage of our team for the customization of the site, according to the requests an individual offer is made. Otherwise, a flat rate of CHF 50 is applied for individual requests.
The domain must be yours or else we can provide it to you based on the availability of the registers