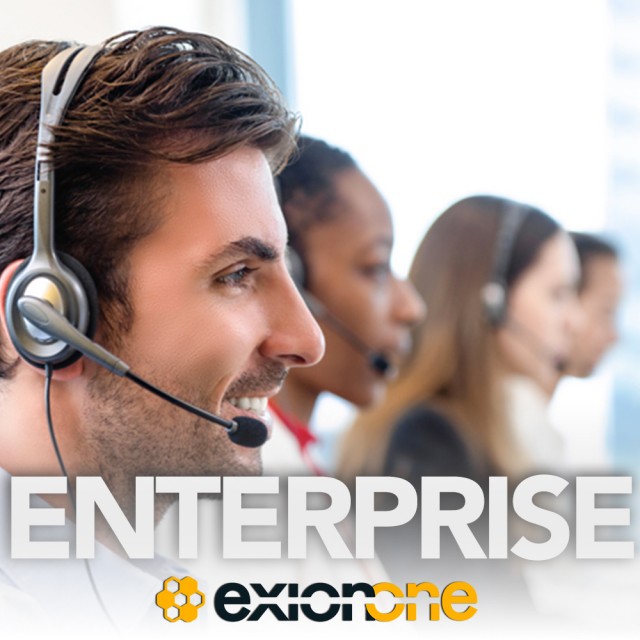 -11 %
ExionOne Enterprise
Description
ExionOne Enterprise ExionOne Business, VoIP Fixed Telephony, for small and large companies. The landline with ExionOne works! Always..
The PBX (switchboard) simple, intuitive, stable and functional.
ExionOne Enterprise Call without worries throughout Switzerland and Europe unlimitedly on Landline and Mobile.
THIS OFFER INCLUDES:

Unlimited calls to Switzerland and Europe Zone 1




Six (6) landline numbers (Exion numbering 091 290 xx xx)




Six (6) channels




Up to a maximum of 30 users




HD voice quality



FEATURES:
Enterprise PBX access
Audio stream

Automatic provisioning
Automatic responder (IVR)
Block calls
Call forwarding
Call groups
Call log
Call transfer
Complete device management
Conference management

Contact management
Multiple calls

Music on hold management
Voice mail boxes
Voice recording of calls

Not included: Fax 9.95 CHF / per month.
Minimum contract 24 months. Monthly cost. All prices are excluding VAT.